2022 will be remembered as the year of sorpasso from tequila to whiskey in a market as complicated as the US. And it is that for the first time in history, North Americans will spend more money on tequila and mezcal, than on whiskey made in the United States. But the rise of tequila does not stop there, since next year it is expected to surpass vodka and become the most consumed spirit in that market.
On the other hand, mezcal is the drink that grows the fastest. According to the IWSR: in 2021 it grew 53% compared to 2020 (in value), while Tequila "only" grew 27%.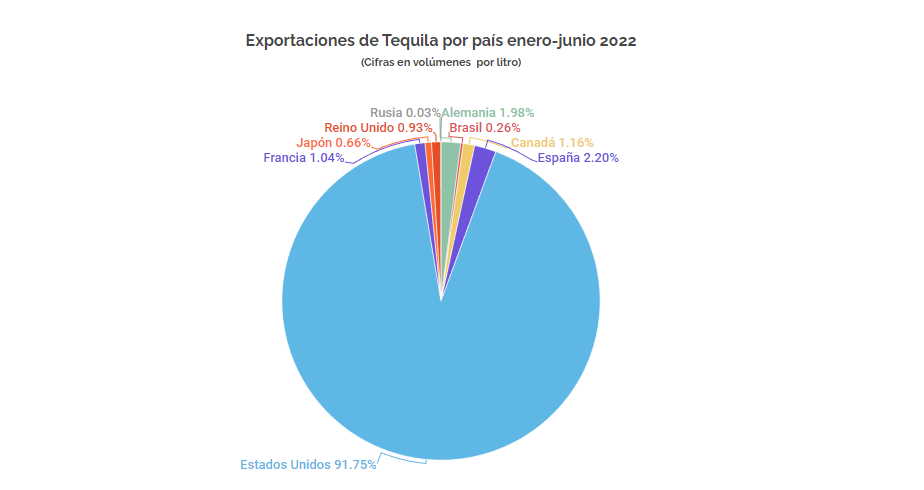 However, the growth in demand for agave alcohol is not only taking place among American consumers, but other countries such as Japan, Russia, the United Kingdom, Germany or Canada are also experiencing a similar evolution.
Finally, if you are interested in importing tequila in bulk, you should consult the following information on how to obtain the necessary permits. Additionally, our experienced team will be happy to advise you at all levels.