From Bulk Wine & Spirits we've always set ourselves the goal to offer the best bulk spirits selection to all our national and international clients. Don't miss the opportunity to enjoy our current offer of bourbon from different origins and ageing, with high quality and competitive prices (subject to availability).
The increase with the Bourbon demand is proportional to the complexity of finding good and reliable suppliers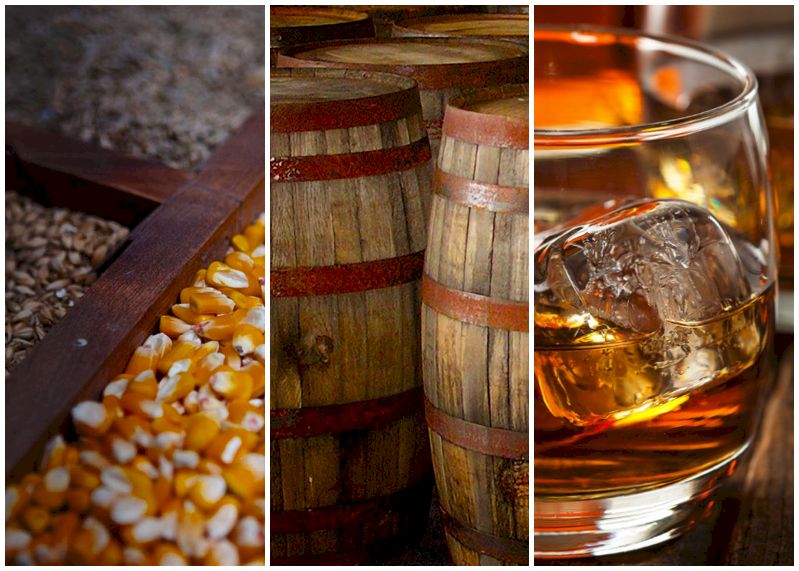 The production of bourbon, which is one of the most demands within the spirits market currently, has increased in large quantities during this last year. However, it is still difficult to find reliable and quality suppliers.
For this reason, we would like to inform that due to our good commercial relationship that we have with different suppliers in the States, Bulk Wine & Spirits is able to offer Bourbon of different origins and vintages with the guarantee that the origin of the Bourbon is certified.
Among other origins, we have Bourbon available from Indiana, Kentucky and Tennessee. In addition, thanks to our collaboration with experienced "Bourbon Master", we are able to offer the possibility of working with their I + D development of Mashbills, thus being able to adjust its quality and characteristics to your needs.
If you are interested, please do not hesitate to contact us. Our team of professionals will come along to advise you throughout the process until the closing of the operation in the most favorable conditions for your interests, in a 100% transparent and professional way.
Our long experience within the market and the services we offer will make a difference in your purchase process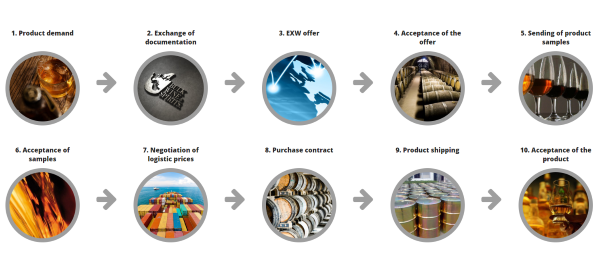 Our experience within the spirits market and the services we offer will make a difference in your purchasing process, making it more efficient for you and knowing each step of the process.
Our team will help you to find the right supplier once your demand is clear and we can offer you a customized product with a high quality, good value for money. We will arrange the shipment of samples, so that you can perform the corresponding analysis tests and tastings. Parallel to this, we will take care of obtaining and providing all the technical documentation of the product (technical sheets, chromatography, etc.), with the aim of having the greatest amount of reliable information and making the best decision. We will also help you find the best logistic offer in order to avoid a big impact on the cost of your product.